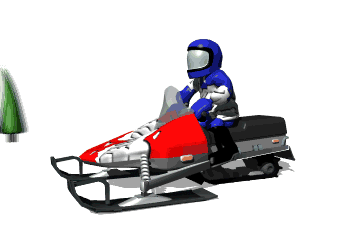 NEXT MEETING DATE: SUNDAY, APRIL 19 at 9AM AT THE KNOX TRAIL INN
​
Tentatively, this is the last regular meeting of the 2019-2020 Snowmobile Season. Watch website and FB in case changes are needed due to current Corona Virus situation.

The Knox Trail Sno-Riders (KTSR) Snowmobile Club is heading into that time of year where they will elect new Club Officers and Board Members for the upcoming snowmobiling season 2020-2021. This year is significant as both the President and Treasurer will be moving on. Both have so significantly contributed to the Clubs' growth and health... THANK YOU !

At the Sunday April 19th KTSR Club Meeting, members will have the opportunity to vote on candidates who are interested in being considered for the President, Treasurer, and a Board of Directors position. The Board of Directors is asking that anyone interested in any of these positions please submit a brief email outlining their interest to the KTSR email by April 7th: knoxtrail@gmail.com. These emails will be shared with the Board of Directors in preparation for the April 19th meeting.

To be considered for these positions requires that you are a 'Member in good standing' with KTSR and the Snowmobile Association of MA, having purchased your Trail Pass through KTSR. If you believe there are special considerations for your potential interest, please explain in your email.

Thank you for your interest and we look forward to discussing the future of KTSR on April 19th.
RAFFLE WRAP-UP
The 10th. Annual Raffle is now history. Over 100 attended the drawing. The sled was won by the Alexanders with winning ticket #80. Thank you to everyone who participated!
THANK YOU ADVERTISERS!
You have stepped up in record numbers to help support this club! All current ads are up and running on this site and will appear on the new map due out for the SAM show later in November. If you find and errors or link problems let me know ASAP! If you "missed the boat" there is still time. Contact me! Jim
The NEW Sno-Phone is working. Call it at

413-931-3000
Meet the new Bombardier BR60. This 1993 machine was listed on Craig's List in upstate Vermont. Upon inspection, the Board of Directors agreed this was would be a perfect addition to the groomer fleet. read more
The Knox Trail Sno-Riders is one of the largest snowmobile clubs in Massachusetts. It is an affiliate of the Snowmobile Association of Massachusetts and maintains a network of groomed trails throughout Otis, East Otis, Blandford, Tolland, Sandisfield, Becket, and beyond.
THANK YOU LANDOWNERS!
The Knox Trail riding experience would not be possible without the cooperation of private land owners who allow club trails to cross their land. The Knox Trail Sno Riders sends out a great big THANK YOU to our great friends!
The club receives many requests about sled rentals. KTSR does not rent sleds, nor does any other organization in Massachusetts.