Our next monthly meeting is Sunday, December 13 at 9:00AM at the Knox Trail Inn! Please come join us! We could use the help and new members! Last chance to buy your trail pass at the earlybird price and a good time to get your raffle ticket! Masks required. Trail work after the meeting. more meetings
Special Trail Work Event
Join the crew on Sunday, November 29 at 9:00am (moved to 10:00am) at the Groomer Garage. The main chore is to install the ramp at Big Pond. Six to eight strong backs are needed to do this. Wear work shoes and gloves. Other chores include markers across Crandall field and around the billboard and snow fencing at Greenwater Pond.
TRAIL WALK, TRIM, and BRIDGE INSPECTIONS
Trail work parties are forming on the first and third Sundays. More info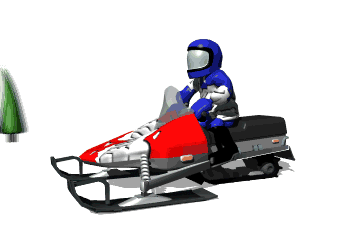 RAFFLE WRAP-UP
The 10th. Annual Raffle is now history. Over 100 attended the drawing. The sled was won by the Alexanders with winning ticket #80. Thank you to everyone who participated!
The NEW Sno-Phone is working. Call it at

413-931-3000
Meet the new Bombardier BR60. This 1993 machine was listed on Craig's List in upstate Vermont. Upon inspection, the Board of Directors agreed this was would be a perfect addition to the groomer fleet. read more
The Knox Trail Sno-Riders is one of the largest snowmobile clubs in Massachusetts. It is an affiliate of the Snowmobile Association of Massachusetts and maintains a network of groomed trails throughout Otis, East Otis, Blandford, Tolland, Sandisfield, Becket, and beyond.
THANK YOU LANDOWNERS!
The Knox Trail riding experience would not be possible without the cooperation of private land owners who allow club trails to cross their land. The Knox Trail Sno Riders sends out a great big THANK YOU to our great friends!
The club receives many requests about sled rentals. KTSR does not rent sleds, nor does any other organization in Massachusetts.