1/19/2022: The trails are open but be advised grooming has not yet begun. The high winds we have been having make it impossible to keep up with wind falls. Use extreme caution as the snow cover is not very deep. Rocks and hidden obstacles are everywhere. A general lack of volunteers and covid make trail inspections difficult. If you are able, please carry a saw and clear fallen trees and branches. Your efforts will be greatly appreciated. Remember your safety is your sole responsibility when crossing water bodies. Use your best judgement!
CONGRATULATIONS LAUREN FREEDMAN!


The winner of the 12th. Annual Raffle 2022 Ski-Doo MXZ 600 Sport Snowmobile. Ticket No. 11
FEBRUARY Meeting
Join other sled enthusiasts at the next meeting at the Knox Trail Inn on Wednesday, February 2, 2022 at 6pm. Find out about upcoming events and trail work opportunities.
The 2022 SAM Super Raffle is on!
Win a four place Blizzard Snowmobile Trailer or $5000 cash. $3000 in cash and other prizes!
find out more
Please help the Groomer Garage! The place has received a needed clean-up and organization. See a list of tools we need.




find out more!
Facts and results of the 2020/21 Season:
​
Trail passes sold by KTSR: 517. This is the third largest membership of the 28 reporting SAM clubs. Berkshire Snow Seekers was number 1 with 634 memberships. Savoy followed with 575. Mill Valley was 4th. with 207.
​
Hands played in the 2/21/21 Poker Run: 159. Prize, $750
​
Total of SAM Trailer Raffle tickets sold: 1989. Sold by KTSR: 100. Trailer winner Kathy Serafin of the Worthington Club
The SAM Annual Trailer Raffle winner was drawn during the final 2020/21 meeting of the Board of Directors on April 8, 2021. The winner was Kathy Serafin of the Worthington Snowmobile Club. 1989 tickets were sold overall with KTSR selling 100.
AND THE WINNER of the SKI-DOO in the 11th.
Annual Raffle is:
JOHN POLASTRI
BECKET, MA
TICKET LUCKY#13
CONGRATULATIONS JOHN!
Thank you to everyone who participated!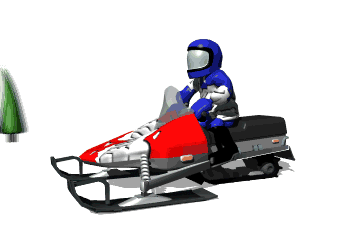 RAFFLE WRAP-UP
The 10th. Annual Raffle is now history. Over 100 attended the drawing. The sled was won by the Alexanders with winning ticket #80. Thank you to everyone who participated!
The NEW Sno-Phone is working. Call it at

413-931-3000
Meet the new Bombardier BR60. This 1993 machine was listed on Craig's List in upstate Vermont. Upon inspection, the Board of Directors agreed this was would be a perfect addition to the groomer fleet. read more