THANK YOU!
It's always a sad day to announce the trails are closed but that day has arrived. This was a remarkable season compared to recent years. Snowfall was adequate from the end of January, all of February, and the first week of March. Of course we could always have used more but it is what it is. Grooming in the last two weeks of was difficult because of hard ice conditions, an unusual plague of groomer breakdowns (7 out of 9 went out of service in less than 2 weeks), and the usual lack of volunteers. A record turn out for the 2/21 poker run was very beneficial to the morale of the club. Thank you to everyone who joined KTSR, worked the trails and groomers, and showed patience for the difficulties we faced. Stay tuned for the announcement of the 12th. annual sled raffle and if the Sno-Show happens live this fall, we will certainly see you there!
FINAL MEETING AND OFFICER ELECTIONS
Our final regular metting of the 2020/2021 season was held Sunday, April 11, 2021 at 9:00AM at the Knox Trail Inn. About a dozen members attended. The following officers were re-elected or

newly elected

for a one year term:
President: Paul Richard
Vice President: Don Quinn
Secretary: Alan Freedman
Treasurer: T.J.Kopyscinski
Grooming Director: Jonathan McGrath
Media Director: Jim Richard
SAM Delegate: Jim Richard
SAM Delegate Alternate: T.J.Kopyscinski
Board of Directors:
Paul Mastrianni, Jim Morweic, Alan Freedman, TJ Kopyscinski, John Ruffo, Steve Palinkas, Paul Richard, Jim Richard, Steve DeLand, Andy Kutz, Don Quinn
Facts and results of the 2020/21 Season:
​
Trail passes sold by KTSR: 517. This is the third largest membership of the 28 reporting SAM clubs. Berkshire Snow Seekers was number 1 with 634 memberships. Savoy followed with 575. Mill Valley was 4th. with 207.
​
Hands played in the 2/21/21 Poker Run: 159. Prize, $750
​
Total of SAM Trailer Raffle tickets sold: 1989. Sold by KTSR: 100. Trailer winner Kathy Serafin of the Worthington Club
SAM Golf Tournament June 26, 2021 at the Southampton CC
STAY TUNED FOR THE 2022 ANNUAL SNOWMOBILE RAFFLE ANNOUNCMENT. WIN A BRAND NEW SKI-DOO 600 MXZ SPORT!
The SAM Annual Trailer Raffle winner was drawn during the final 2020/21 meeting of the Board of Directors on April 8, 2021. The winner was Kathy Serafin of the Worthington Snowmobile Club. 1989 tickets were sold overall with KTSR selling 100.
AND THE WINNER of the SKI-DOO in the 11th.
Annual Raffle is:
JOHN POLASTRI
BECKET, MA
TICKET LUCKY#13
CONGRATULATIONS JOHN!
Thank you to everyone who participated!
TRAIL WALK, TRIM, and BRIDGE INSPECTIONS
Trail work parties are forming on the first and third Sundays. More info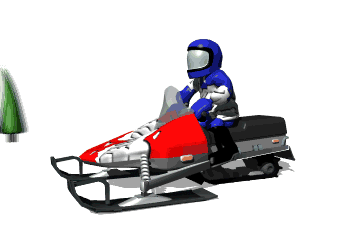 RAFFLE WRAP-UP
The 10th. Annual Raffle is now history. Over 100 attended the drawing. The sled was won by the Alexanders with winning ticket #80. Thank you to everyone who participated!
The NEW Sno-Phone is working. Call it at

413-931-3000
Meet the new Bombardier BR60. This 1993 machine was listed on Craig's List in upstate Vermont. Upon inspection, the Board of Directors agreed this was would be a perfect addition to the groomer fleet. read more